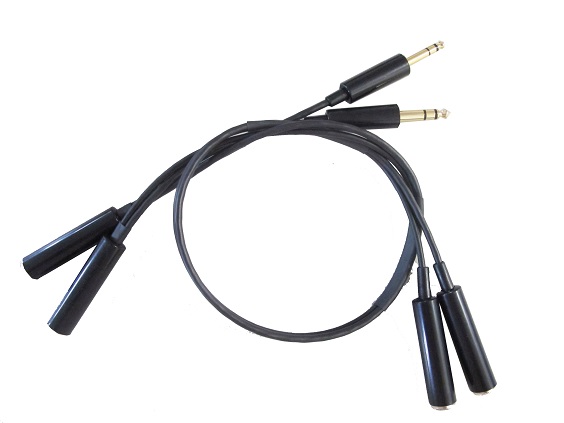 AD-001
Dual Headset Adapter for Monaural or Stereo Headsets:
Converts one set of radio or intercom mic and phone jacks into two sets.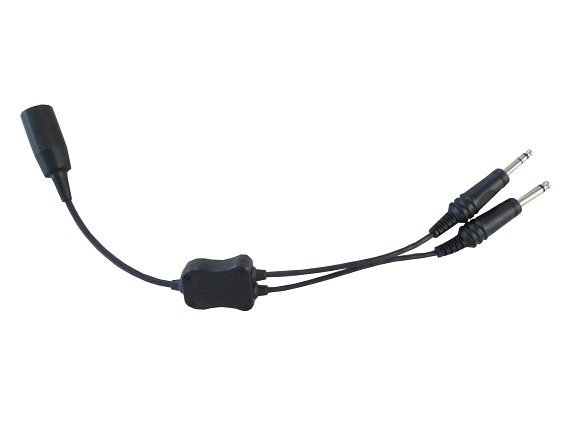 AD-002
Helicopter to General Aviation Headset Adapter:
Converts U-174/u or U-93Aplugs with U92A/U socket to M642/4-1(PJ-055) and M642/5-1(PJ-068)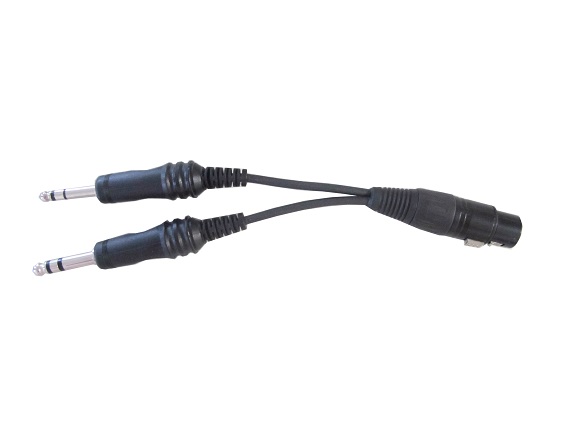 AD-003
Airbus® headset to GA Adapter:
convert airbus styleheadset to the GA intercom radio system. Accepts standard 5 PIN/DIN Airbus® type male and adapts to.25"(PJ-055) and .206" (PJ-068) plugs . Foruse in all General Aviation type aircraft.Cord length 9 " in length.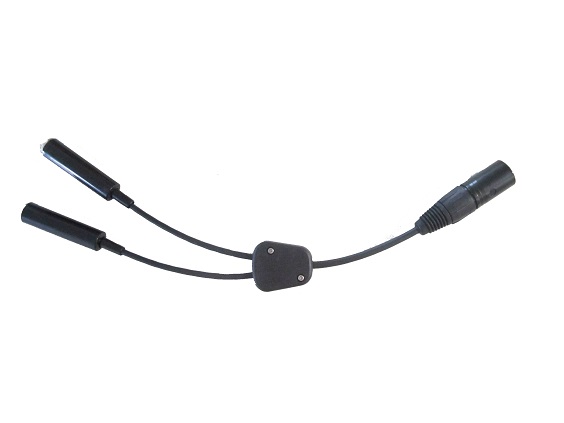 AD-005
GA headset to Airbus® Adapter
: Thisadapter converts your general aviationstyle headset to the Airbus® radiosystem. Accepts standard .25" (PJ-055)and .206" (PJ-068) plugs. Adapts to 5PIN/DIN Airbus® type male. For use inAirbus® 318 | 319 | 320 | 321 | 330 |340. Cord length 9" in length.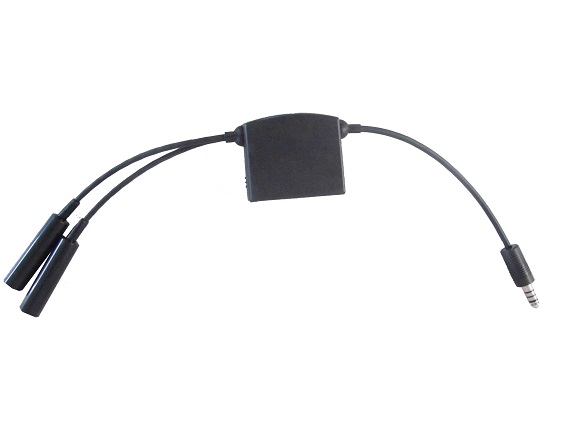 AD-006 Impedance Converter: High (GeneralAviation) to Low (Military) This adapterconverts GA high impedance mic & transducer to Military low impedancemic & transducer for use in Militaryaircraft (Battery power 9V OR two AA).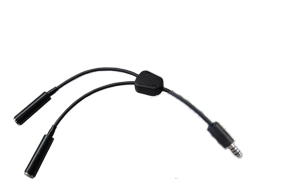 AD-007 General Aviation Headset to Helicopter use: 5.2mm & 6.3mm general aviation female jack to U 174/U helicopter male plug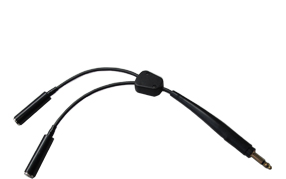 AD-012
General Aviation Headset to Groundsupport use:
5.2mm & 6.3mm general aviation female jack to 6.3mm single male plug